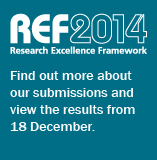 Cardiff School of Mathematics is one of the seven Schools of the College of Physical Sciences & Engineering at Cardiff University.
News & Events
The News & Events section of the site provides the latest news from the School and information about forthcoming and recent events.
The August Resit Exam Timetable is now available from Registry.
Tudalennau Cymraeg

Cliciwch yma ar gyfer tudalennau Cymraeg yr Ysgol