---
Research
At the core of our research is a commitment to deliver high-quality work which engages with contemporary academic/social/political debates. Recent work has addressed: citizen journalism, global crises, climate change, racism, 'right to die' debates and the challenges facing the media industries and civil society.
Our core research groups 'Digital Media and Society', 'Journalism Studies', 'Mediatized Conflict', 'Race, Representation and Cultural Politics' and 'Risk, Science, Health and the Media' are complemented by cross-disciplinary and cross-sector collaborations such as the (Re)Constructing Multiculturalism network and the Coma and Disorders of Consciousness Research Centre.
---
---
Our Latest Research
Hyper Local News (AHRC)
Creating software to help citizen journalists deliver news reports to their nearest hyperlocal news team.
---
Research Groups
---
Interdisciplinary Research Centres led by the School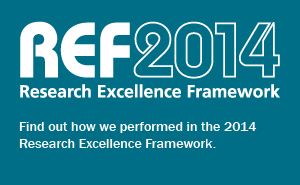 ---
Research Seminar Series
2015/16 Timetable
The Research Seminar Series is an exciting opportunity to find out more about the cutting-edge work going on within JOMEC, the University and the world outside.
---